Captain John Huling Geiger was a maritime pilot who made his fortune in the ship wrecking industry. Wrecking was a heavily regulated, highly respected and dangerous business. It also was a lucrative business that helped make Key West the richest city in the nation in the mid-19th century.
In those days, a hundred ships passed by Key West each day as they sailed between the Eastern Seaboard and the Gulf Coast. Fierce storms and powerful Gulf Stream currents often meant a perilous passage, and many ships met their demise on the Florida Keys' shallow offshore reef and shoals.
A call of "wreck ashore" started a race to a ship in distress. The first captain to arrive became the wreck master who directed the rescue effort and the salvage operation. The first responsibility of the wreck master was to save the ship's crew and passengers. The second was to salvage its cargo and, if possible, to recover the ship.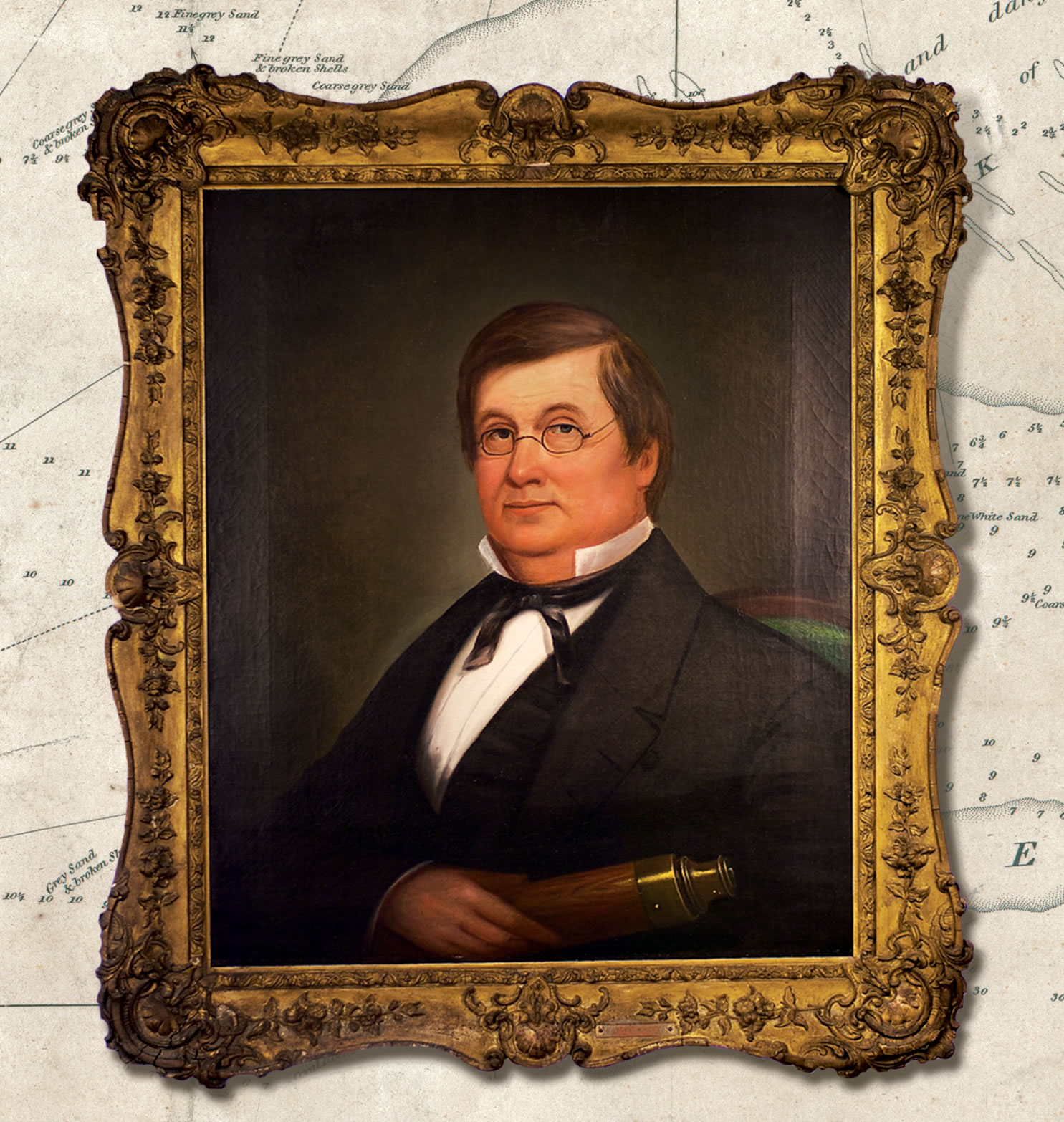 Salvaged cargo was taken to Key West, where it was appraised, auctioned and sold. The wrecking crews received a percentage of the salvage value as determined by a federal court wrecking judge. The wreck master typically received the largest share.
By the time Captain Geiger began construction on the home that would become Audubon House, he was one of the 10 wealthiest men in the Florida Keys. He married Lucretia Saunders and had 12 children, including seven daughters and two sons who lived to adulthood. With such a large family, the Geiger home was a busy one, and the first floor parlor was the venue of many parties and gatherings.
During the period 1840-1860, at the height of Captain Geiger's wealth, slaves lived on the property, which comprised about 6 acres at the time. The slaves helped with domestic chores and worked in the wrecking business. Captain Geiger also may have rented out some of the male slaves to assist the U.S. Army's effort to build Fort Jefferson in the Dry Tortugas, 70 nautical miles west of Key West.
Captain Geiger lived in the home until his death in 1885. His family remained in the home for the next 71 years. The last of four generations of Geigers to live in the home was Captain Geiger's great-grandson, William Bradford Smith. Smith, who was a Key West harbor pilot and maritime man like his great-grandfather, died in 1956.